As part of my series on how far ahead the
rest of the world
is getting, today i talk about Scotland's
new renewable energy target
.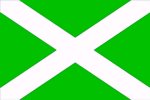 Earlier Scotland had a 50% target. Having done more research since then, the government has set a new target of
80% renewables by 2020
.
Ironically in 2007 the 50% target was dismissed as
"unachievable and unworkable"
, but with the growth of renewable energy, it now seems the target will be met ahead of schedule, bringing
"massive environmental, economic and social gains"
.
If only other countries had such vision. Here in Australia, our 2020 target is a mere 20% renewables. Meanwhile, Scotland aims to reduce carbon emissions by 42% by 2020, while Australia offers just 5%.